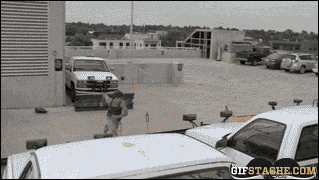 More than 20 years ago saw the introduction of Microsoft Word and the migration from WordPerfect, the introduction of house style and the creation of document experts and document production departments.
It propelled changes in secretarial support and we first started measuring ratios in support staff.
Since then we've also lived through process streaming and workflow management. What was once thought to be non-standard was analysed and quickly became more efficient, delivering massive cost savings.
We have restructured secretarial support, expect solicitors to be more self-sufficient and have adapted training courses to use 21st century technology.
And in that process we have created a skills gap.
Secretaries are moving into managing lawyer teams, while 'hard skills' like Word, that you previously would never have been employed without, are being lost. Different criteria are now applied surrounding 'soft skills', like acting under pressure, multitasking and prioritising, rather than formatting a document. We are relying more on technology to do more for us but without really understanding the key learning points needed to use the technology properly and efficiently.
We are wrongly assuming that because our new trainee solicitors have grown up in the internet age that they know all there is to know about technology.
This is happening right now in top London law firms. But what's the impact in smaller firms across the country? There are around 11,000 law firms in England and Wales alone. The vast majority of those firms have never employed a document specialist, let alone have a dedicated department. Yet they use the same products and are expected to know how to use the applications.
The skills gap doesn't apply to what's happening within large law firms; it applies to the legal sector as a whole.
Why should we care? Quite simply, not knowing what can now be called 'the basics' is opening up solicitors to professional negligence claims. It's also affecting a firm's brand and how its solicitors are perceived by those 'in the know'. The market has never been more competitive and clients' expectations are changing at a pace that demand solicitors keep up with changes, or they lose business, reputation and money.
So what's the answer? The aggregation of small marginal gains means big change can happen with small tweaks, especially in attitude and behaviour.
Law firms are already implementing smarter technology but they should also focus on improving the skillset. And if they are still so resistant to learning new skills, then outsourcing to those with expert skills is a real and efficient option.
For more information about skills training and outsourcing, please contact us.